Why Choose Us?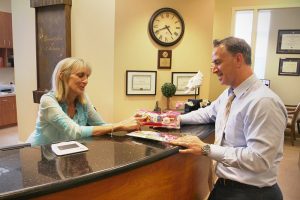 Our mission is to provide every patient with the highest quality of dental care available in a truly caring and relaxing environment. We seek and uphold the highest standards of ethics and are committed to offering our patients guidance and education so that every dental experience is a positive one. By doing so, we hope that every patient that walks through our doors will enjoy optimal dental care for the rest of their lives.
Choosing the right dental provider for you and your family is a task that should not be taken lightly.  For decades, Dental Arts of Atlantis has provided comprehensive care for those in Palm Beach County in a luxury setting.
We are always welcoming new patients to join our family. Please, let us know how can we brighten your smile, and one of our wonderful team members will contact you shortly.
We accept Cash, Debit Cards, Master Card, Visa, American Express and Discover Cards. We also offer affordable financing options with Lending Club Solutions and Care Credit.
Our staff is available to assist you with insurance claims. As a courtesy our friendly staff will help you in filing and understanding your benefits.
Tour Our Facility
Dental Arts of Atlantis is a state of the art Dental health care facility. We offer expert advice and implementation of the very best dental plans and offer a state of the art comfortable atmosphere for your dental procedure. Take a moment and tour our facility and explore for yourself.
A smile says it all!