Any trained cosmetic dentist can provide a beautiful smile, but there aren't many that can complement that smile with great looking skin. Here at Dental Arts of Atlantis, you can now benefit from popular FDA approved procedures to improve the appearance of your skin with Botox®, Fillers, and Micro-needling with PRP. As a member of the International Academy of Facial Aesthetics, Dr. Colleen Lam has trained extensively with internationally renowned injectors to provide these services to her patients discretely and conveniently during routine dental visits.
BOTOX®, Dysport®, Xeomin®
Botox®, Dysport®, or Xeomin® can be used to improve your smile by relaxing the facial muscles in localized areas in order to improve the look of existing wrinkles and help prevent new lines from forming. Use of Botox®, Dysport®, or Xeomin® is a safe and effective way to improve the look of moderate to severe frown lines between the eyebrows, smooth forehead creases, and erase crow's feet. Following treatment, results are usually seen within 3–5 days; however, it can take up to 2 weeks to see full results.
DERMAL FILLERS (Restylane® & Juvederm®)
Dermal Fillers are a soft tissue filler injected into the skin to help fill in facial wrinkles, restoring a smoother appearance. They are an easy and pain-free way to virtually eliminate wrinkles around the mouth. Soft-tissue volume loss can cause smile lines to form around the mouth and corners. This safe and effective treatment can reverse this loss and enhance your skin, lift the corners of your mouth and dramatically improve your smile.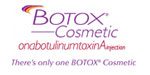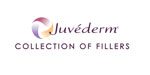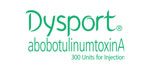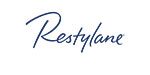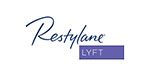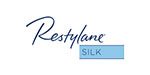 Micro-needling with PRP
Also known as Collagen Induction Therapy, Automated Micro-needling is an innovative aesthetic medicine used to reduce the appearance of fine lines and acne scars while improving the skin's overall texture, tone, and color. During the procedure, very tiny needles are used to create micro-injuries to the skin. As the skin repairs itself, it stimulates the production of age-defying collagen and elastin, resulting in a thicker epidermis and a softening of fine lines and wrinkles. The CytoPen® from Emage Medical is used to create younger looking skin not only by reducing wrinkles; it also helps to soften scars, stretch marks, and hyperpigmentation.
5057 S Congress Ave # 401, Lake Worth, FL 33461
Call Today (561) 965-6003
smiles@dentalartsofatlantis.com
Book your visit at Dental Arts of Atlantis today!
Complete the form below to request an appointment. We will contact you to confirm scheduling and answer any questions you have prior to your visit.