General Dentistry
Our team of highly trained dentists will work with you to develop a comprehensive plan that will work for you.
Pediatric Dentistry
Dental Arts of Atlantis offers a pediatric trained dentist to provide comprehensive dental care for children of all ages.
Cosmetic Dentistry
We are the premier dental office for veneers, smile makeovers, and full mouth reconstructions.
Implant Dentistry
Dental Arts of Atlantis utilizes innovative technology in implant dentistry. We have 3-D technology to aid in the safety of implant placement.
Invisalign ®
Invisalign ® is an orthodontic treatment approved by the FDA, is the virtually invisible method to straighten your teeth without conventional metal braces.
Facial Cosmetics
You can now benefit from popular FDA approved procedures to improve the appearance of your skin with Botox ®, Dysport ®, Dermal Fillers, and Micro-needling during your routine dental visits.
Sleep Apnea Treatment
Sleep Apnea is a serious condition. If it goes untreated, it can lead to life threatening consequences. Oral appliances may be the answer.
Nitrous Oxide
Nitrous Oxide or "Laughing Gas" can help those with dental anxiety. Combination with a single dose sedative can help make your next dental experience a less stressful one.
Dental Arts Of Atlantis
Dental Arts of Atlantis is dedicated to providing the most innovative technology to provide all phases of dentistry. Our doctors are constantly training with the industry's top leaders in cosmetic and implant dentistry. Our doctors have thousands of hours of continuing education combined to grow to provide the best care for you and your family.
Our Team
About us!
Look at yourself in the mirror and smile. What do you see? The dedicated Atlantis, FL dental professionals at Dental Arts of Atlantis know firsthand the lifestyle benefits of a sensational smile. A gorgeous smile can dramatically change your life, instilling a new sense of self-esteem and improving the way others perceive you. A healthy smile can serve you well for a lifetime and reduce your potential for overall health problems. We believe every smile is uniquely beautiful, and we have the training and technology to create your beautiful, healthy, exceptional smile.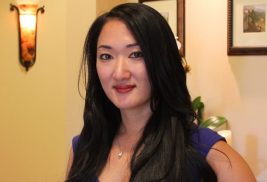 Colleen Lam, DMD
General Dentist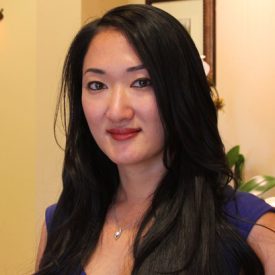 Colleen Lam, DMD
General Dentist
In 2011 Dr. Lam moved to New Haven, Connecticut to complete a general practice residency at Yale New Haven Hospital. Her time at Yale allowed her to become proficient in treating those with complex medical conditions and special needs while working closely with medical teams.  Aside from hospital dentistry and oral medicine, Dr. Lam enhanced her clinical skills in all aspects of general dentistry including, but not limited to, implant dentistry, cosmetic dentistry, and complex prosthodontic restorations.  Working with award winning specialists from different fields of dentistry provided her with confidence to provide a wide range of services to her patients and improving their quality of life.
Since the completion of her residency, Dr. Lam had the opportunity to serve the shoreline community of Connecticut where she provided comprehensive care for patients of all ages. After a few years, she decided to move closer to family in Florida where she joined Dental Arts of Atlantis. Dr. Lam has continually enhanced her knowledge by completing hundreds of hours of continuing education per year. She is regularly taking advanced courses to expand her skills to provide the best care and options to her patients.
When Dr. Lam is not practicing dentistry, she enjoys traveling, photography, and remaining physically active by surfing, running, and cycling.  On her days off, you will find her out and about with her toy poodle Mr. Mochi.
"As a child, I had a terrible experience which turned me into a nightmare patient. It took only one doctor that treated me like a family to make my dental phobia disappear. Since then, I knew I wanted to be a dentist. I knew I wanted to be that "one" to change someone's life by providing with the best care they deserve painlessly and safely."
Professional Affiliations:
-American Dental Association
– Florida Dental Association
– Academy of General Dentistry
– American Association of Cosmetic Dentistry
– American Association of Implant Dentistry
– Diplomate of International Dental Implant Association
– Member International Academy of Facial Aesthetics
– Member of the American Academy of Dental Sleep Medicine
Services Provided:
– Pediatric Dentistry
– General and Cosmetic Dentistry
– Oral Surgery
– Implant Surgery and Restoration
– Full Mouth Reconstructions
– Therapeutic Botox Treatment for TMJ
– Cosmetic Botox and Dermal Fillers
– Obstructive Sleep Apnea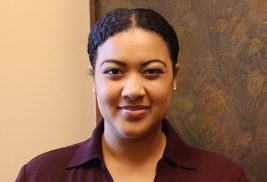 Ariana Boetius-Gosney, RDH
Dental Hygienist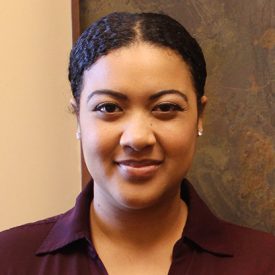 Ariana Boetius-Gosney, RDH
Dental Hygienist
She received her Associate in Science degree in dental hygiene locally at Palm Beach State College and hopes to complete her Bachelor of Health Science degree from Nova Southeastern University. She has also continued her education with advanced training courses in local anesthesia.
The thing Ariana enjoys most about being a dental hygienist is the relationships she builds with her patients. There is nothing more rewarding than to see a patient who was at first very anxious about dental treatment grow more and more comfortable and overcome their fears. It is also very satisfying to see the progress patients can make when they make a commitment to their dental health. Her philosophy is to provide the best possible treatment for each individual while being gentle and thorough.
When she is away from the dental office Ariana enjoys gardening, writing, and spending time with her husband and family. If you haven't met Ariana yet, you should!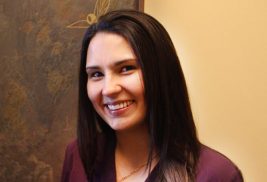 Jaidy Monzon, RDH
Dental Hygienist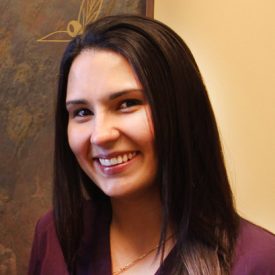 Jaidy Monzon, RDH
Dental Hygienist
Originally a native from Cuba, but she has spent most of her life in the West Palm Beach area. She has 8 years of experience as a dental hygienist. She earned her degree at Palm Beach State College in 2009, where she received her Associates in Art and Science. She is also currently enrolled at Florida Atlantic University where she is planning to complete her bachelor's degree in science. She is very passionate about her profession. Her priority is to always provide the best comprehensive and exceptional patient care and education. Her dedication, positive attitude and caring personality make her a wonderful team player. She is also a mother of two young children, in her free time she loves to spend quality time with her family, as well as volunteering for the public health clinics to help the less fortunate. We love to have Jaidy in our team and we can't wait for you to meet her.
Why us?
With our personalized care, tailored to our patients, we are changing lives for patients of all ages in Palm Beach County from Jupiter, to Wellington, across to Palm Beach and down to Boca Raton. Our doctors commitment to patients is backed by thousands of hours of continuing education, including courses on dental implants as alternatives to dentures and single tooth replacement, Invisalign, cosmetic dentistry, full mouth rehabilitations, and facial cosmetics with injectables. With a team of highly skilled professionals, we can whiten teeth, replace unsightly fillings, fill spaces and change tooth shape, or apply many other procedures to dramatically improve your smile. Remember, your smile is the prettiest thing you wear.
Our Happy Clients
This was one of the most enjoyable dental visits I have ever had. Very professional staff from the front desk to the dentist. My questions and concerns were answered. I was given all of the time that I needed. Everything was explained thoroughly. Suggestions for improved dental care were made without any pressure.
I am pleased how everything worked out for me, to get this replacement partial, it is beautiful and I am pleased beyond words, and I have to also include that I am 100% pleased and liking Dr Lam more and more, as her and I work together to get me the best options I can have for satisfactory results.
Happy Patient
Dr. Lam is the greatest dentist I've ever been to. She listened to me and really cared about me and my health. Her and her asst made me very comfortable even though I am very afraid to go to the dentist. I will never see another dentist again since I found Dr. Lam. I recommend her to all my friends and family.
Happy Customer
Dr. Lam and her Staff make going to the dentist an enjoyable experience.
From the moment you walk through the door you feel at ease. The atmosphere is very inviting and tranquil.. I love the waterfall !! And did I mention pristine clean. Everyone is so welcoming and eager to please. It's great to know you're in good hands. Dr. Lam is extremely knowledgeable and takes the time to describe my overall oral health with extensive detail and her work is perfection. She is also very patient with the children and they love her. I would highly recommend them if your looking for superb dental care and a family away from home.
Happy Patient
I have been going here for almost 25 years. I have always been so pleased with every visit. It is the only place that I trust. Dr. Cotsonas is an awesome dentist as well as her staff. When our children were little they went to Dr, Bob Rotella – another great dentist. I highly recommend Dental Arts of Atlantis
Happy Customer
I have been going to Dr. Cotsonas all my life. Her and the staff are always pleasant, professional, and gets the job done. I recently had a teeth cleaning by Jaidy, whom is fairly new. She was fantastic. I would recommend going to Dental Arts of Atlantis to anyone looking for a great Dentist, most importantly, a great smile.
Happy Patient
The staff at Dental Arts of Atlantis has been very successful and devoted in giving me the very best of care and helpful advice needed for my care at home after my appointment.
Affordable Payment
Plans
Complimentary insurance verification and submissions to maximize your benefits. Interest free financing available.
Using Innovative
Technology
All of our patient care rooms are furnished with state of the art equipment and maintained at the highest standards.
Comprehensive Dental
Plans That Work
Our team will help you develop a treatment plan that will fit into your lifestyle. Get started today on the road to a beautiful smile.
Experienced
Dentists
With over 30 years of dental experience and experience with implants, we are experts in all facets of dentistry.